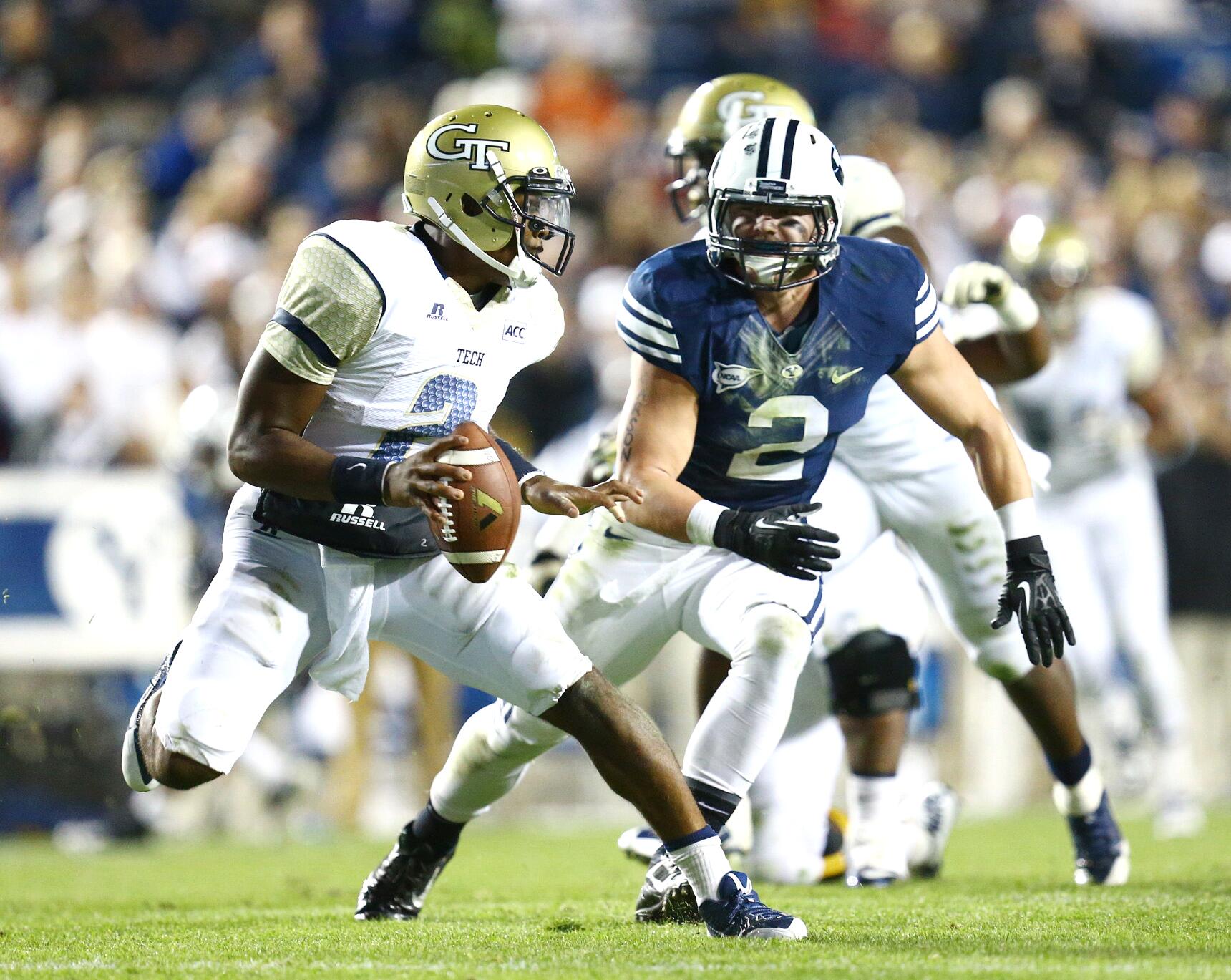 BYU linebacker Spencer Hadley hunts down Georgia Tech
quarterback Vad Lee.
Redemption is sweet for Spencer Hadley. After being released early from an honor code suspension, the BYU linebacker recorded a solo sack and fumble recovery against Georgia Tech at homecoming in Provo Saturday night.
Hadley was not allowed to start, presumably because he has not been practicing and preparing for Georgia Tech most of the week. After entering the game with the punt team, he eventually made his way back into the defensive rotation, and made a difference.
Spencer's road to redemption has been highly publicized, starting with
this piece by Jeff Benedict on SI.com
. And although some in the media have tried desperately to underplay or outright criticize the beauty of Hadley's story (I'm talking to you, Salt Lake Tribune), the story keeps getting better.
Welcome Back, Hadley. You are an inspiration to BYU fans across the country.
P.S. If you're late to the party and didn't understand my Salt Lake Tribune reference, I refuse to post a link to help you find the garbage they published after Benedict wrote his SI.com piece. If you must read it, it's not hard to find. But I will not be a party to the vile, anti-BYU vitriol that spews from that publication's website by linking it on my blog.